Telecommunications
Project Management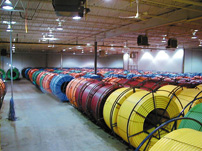 The knowledge and experience of the personnel in our right-of-way, survey, inspection and drafting departments, enable us to form project management teams to provide a broad array of services to the telecommunications industry. With management teams specializing in OSP and ISP, we are able to fulfill your requirements in Long Distance and Local Networks.
With hands-on project management, our team is capable of taking your projects from the feasibility and estimating stages through construction to the termination of the fibers and as-built documentation.
Our management teams can:
Prepare feasibility studies and cost estimates
Engineer, design and draft the proposed installation
Permit all associated agencies
Order all required materials
Competitively bid the construction and splicing
Supply experienced inspection personnel
Provide as-built drawings
Throughout the entire procedure, our clients are also provided weekly updates on job progression with a percentage status of completion of each phase, along with periodic financial reports, reflecting both actual and projected job costs.
Right-Of-Way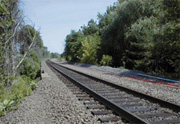 In today's telecommunications environment, right-of-way concerns have become a real issue. Golden Field Services furnishes the right-of-way support necessary to secure the success of your projects either through our in-house staff or by working with your right-of-way department.
We can provide individuals versed in title search, right-of-way acquisition, permitting, lease agreements, right-of-entry agreements, and utility encroachment agreements. Our right-of-way team has acquired nationwide experience working with many departments of transportation, railroads, departments of public works, and local landowners.
With a professional staff of right-of-way personnel working a project, a solid working relationship is established between client and landowner, as well as client and governmental agencies. In developing these relationships, we can expedite your projects, thereby saving you both time and money.
Surveying
We have a complete staff of qualified personnel to meet the requirements of the telecommunications industry. Our staff of Professional Registered Land Surveyors, registered in multiple states, are your assurance of quality work and timely completion of your project.
Our OSP and ISP personell have years of experience in routing thousands of miles of fiber optic cable along railroads, highways, within pipelines and along pipeline right-of-ways, in both local and long distance networks. This experience has been in metro and non-metro environments and includes metropolitan overbuilds, loops, backbones, last mile builds, customer connections and more.
Outside Pipeline is accomplished by base line offset surveys and/or running line surveys. The method of information gathering is determined by your specifications, i.e. measuring wheel, total station instruments, data collection, and/or Global Positioning Systems.
As the technology of the telecommunications industry progresses into a new era, we are prepared to provide you with the latest innovations in the field. We look forward to providing your company with the benefit of our years of accumulated surveying knowledge and experience.
Drafting
Our drafting department is dedicated to maintaining the highest standards possible for our clients. We are able to do this in an expedient manner by working closely with our various in-house and field teams. We also work closely with your company to ensure that requirements are being met in an efficient and timely manner.
By readily adapting to your company standards and specifications, our drafting team can tailor to suit your individual needs.
The flexibility afforded by our state-of-the-art drafting technology enables us to fulfill your needs, whether it is five thousand miles of long distance or a one block building connection for the local network. We are able to provide all preliminary, permit, site location, regenerator, build-out plans, and as-built drawings.
Inspection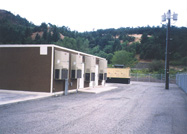 We have a well established inspection group made up of experienced and qualified fiber optic personnel, including craft inspectors, lead/chief inspectors, and splicing inspectors. Our inspection team is capable of fulfilling your requirements in the OSP and ISP fields, along with covering long distance and local networks, both buried plant and aerial installation.
Whether your requirements are for a metro last-mile build, a cross-county long distance route, an overbuild, a customer/building connection, or a relocation project, just to mention a few, our fiber optic group can provide the qualified personnel for the project. You can be assured of a quality placement along with accurate as-built documentation.
In addition to offering inspectors, we are also staffed with experienced locators/cable monitors. This service is offered to aid in the protection of your existing facilities.